---
Social Media Hashtags: #DailyLines, #GoTELLTheBEESThatIAmGONE, #Book9, #NOitisntfinishedyet, #Illtellyouwhenitis, #GoReadCLANLANDS, #whileyourewaiting
[Excerpt from GO TELL THE BEES THAT I AM GONE Copyright © 2020 by Diana Gabaldon.]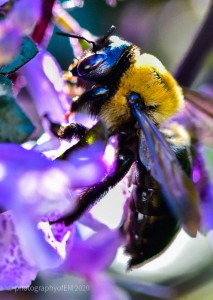 It had been one of those beautiful days of early autumn, when the sun is bright and warm at its zenith, but a chill creeps in at dawn and dusk and the nights are cold enough to make a good fire, a good thick quilt and a good man with a lot of body heat in bed beside you more than welcome.
The good man in question stretched himself, groaning, and relapsed into the luxury of rest with a sigh, his hand on my thigh. I patted it and rolled toward him, dislodging Adso, who had alighted at the foot of the bed, but leapt off with a brief mirp! of annoyance at this indication that we didn't mean to lapse into immobility just yet.
"So, Sassenach, what have ye been doing all day?" Jamie asked, stroking my hip. His eyes were half-closed in the drowsy pleasure of warmth, but focused on my face.
"Oh, Lord…" Dawn seemed an eon ago, but I stretched myself and eased comfortably into his touch. "Just chores, for the most part… but a man named Herman Mortenson came up from Woolam's Mill in late morning to have a pilonidal cyst at the base of his spine lanced and evacuated; I haven't smelled anything that bad since Bluebell rolled in a decayed pig's carcass. But then," I added, sensing that this might not be the right note on which to begin a pleasant autumn evening's rencontre, "I spent most of the afternoon in the garden, pulling up peanut bushes and picking the last of the beans. And talking to the bees, of course."
"Did they have anything interesting to say to ye, Sassenach?" The stroking had edged over into a pleasant massage of my behind, which had the salutary side effect of causing me to arch my back and press my breasts lightly against his chest. I used my free hand to loosen my shift, gather one breast up and rub my nipple against his, which made him clutch my arse and say something under his breath in Gaelic.
"And, um, how was your day?" I asked, desisting.
"If ye do that again, Sassenach, I'm no going to answer for the results," he said, scratching his nipple as though it had been bitten by a large mosquito. "As for what I did, I built a new gate for the farrowing sty. Speakin' o' pigs."
"Speaking of pigs…" I repeated, slowly. "Um… did you go into the sty?"
"No. Why?" His hand moved a little further down, cupping my left buttock.
"I'd forgotten to tell you, because you'd gone to Tennessee to talk to Mr. X and Colonel Y and didn't come back for four days. But I went up there—" the sty was a small cave in the limestone, well above the house "—a week ago, to fetch a jar of turpentine I'd left there from the worming, and—you know how the cave curves off to the left?"
He nodded, eyes fixed on my mouth as though reading my lips.
"Well, I went round the corner, and there they were."
"Who?"
"The White Sow herself, with what I assume were two of her daughters or grand-daughters… the others weren't white, but they had to be related to her because all three of them were the same size—immense."
Your average wild hog stood about four foot at the shoulder and weighed slightly less than two hundred pounds. The White Sow, who was not a wild hog herself, but presumably the product of a domestic porcine line bred for poundage, was a good deal older, greedier and more ferocious than the average, and while I wasn't as good as Jamie at estimating the weight of livestock, I would have clocked her at three hundred pounds without a moment's hesitation.
Her descendants weren't much smaller.
---
Return to my official webpage for GO TELL THE BEES THAT I AM GONE for links to information and more Daily Lines (excerpts).
---
Thanks for the Very Vivid Big Black Bumblebee photo from Erin Maeve!
---
You may share the link to this excerpt, but please do not copy and paste the text in whole or in part and post it elsewhere. Thank you.
-Diana
---
This excerpt ("Daily Lines") was also posted on my official Facebook page on Monday, October 12, 2020.
This excerpt webpage was last updated on Friday, October 19, 2020, at 12:25 p.m. Central Time by Diana Herself or Diana's Webmistress.