---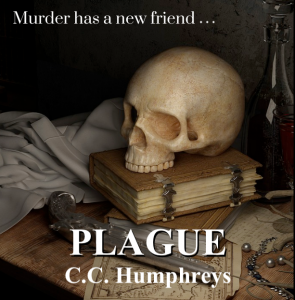 So… you've re-watched the available seasons of "Outlander" the TV Series twenty or thirty times and your family is becoming restive about not being able to watch football or play videogames, and you've gone through all the Big Books (again) and all of the Lord John novels and all the novellas…
And thus find yourself facing the Universal Question:
WHAT THE HECK AM I GOING TO READ NOW?!?
Oddly enough, people ask me that pretty often. So, some years ago, I started The Methadone List. This is a brief descriptive list of books that I personally can recommend for quality. I'm a very eclectic reader, and thus the Methadone List has a wide variety of titles, everything from the easily recognizable genres to the frankly odd and indescribable.
Now, everyone's tastes are different, and I don't expect y'all to like all the same things I do— but you may find something there that appeals. I can guarantee that everything on the list is well-written, has Deeply Interesting Characters, Excellent Plots, and good grammar.
The first installment of the Methadone List was published in THE OUTLANDISH COMPANION, the original 1999 first edition, but I've updated it at intervals on my blog— and will continue to add to it here, whenever I encounter (or remember) another excellent book or series.
Click on the author or title link to read more about each methadone list entry:
PLAGUE by C.C. Humphreys. My good friend Chris Humphreys' novel is a wonderful murder mystery, a witty distraction, and a great reminder that Things Could Be Worse (it's set during the Great Plague in London, 1665).

I love all of Chris's books! Check out Chris's website to learn more about all of his titles: http://cchumphreys.com

TALES FOR GULLIBLE CHILDREN, by Laura Watkins.
Added to the Methadone List on February 28, 2019.
I keep meaning to add Jodi Picoult's books to my Methadone List, but (what with one thing and another…) haven't managed to find enough time to write them up. If you're looking for something wonderfully written, deeply moving and thought-provoking, though—you couldn't do better than Jodi's books!
She writes stand-alone novels, each one focused on a particular…I don't like to call them "issues," because that sounds as though the books are written with an agenda, and they're definitely not. They're explorations, let's say, of deep human concerns, and her characters are the sort whose lives you fall into.
At right is the cover to her latest book, published in October, 2018.
So—click here for an interview with Jodi, one more Good Thing to get you through the last month of Droughtlander!
Click here for a list of her books on indiebound, available for purchase from independent bookstores. Posted on September 30, 2018.
THE CITY STAINED RED by Samuel Sykes.
Added to the Methadone List on October 31, 2014.
GOD-THING (AND OTHER WEIRD & WORRISOME TALES), by Amy Dupire.
Added to the Methadone List on October 20, 2014.
Louise Penny's latest and tenth book in her series is THE LONG WAY HOME.
Added to the Methadone List in September, 2014.
Two Roberts. Good Crime Fiction by a Couple of Roberts That I Know: Rob Byrnes and Robert Dugoni.
Originally posted on Diana's Blog from May 10, 2012.
THE SECRETS OF PAIN by Phil Rickman.
Originally posted on Diana's blog on January 10, 2012.
Thumbnail reviews of three of my favorite books, written for B&N's book-review site: THE KNIFE MAN by Wendy Moore, LOVE IN THE TIME OF CHOLERA by Gabriel Garcia Marquez, and HAUNTING BOMBAY by Shilpa Agarwal.
Posted on September 13, 2010.
THE CHILDREN'S BOOK, by A.S. Byatt.
Originally posted on Diana's blog on May 9, 2010.
TOME OF THE UNDERGATES by Sam Sykes.
Originally posted on Diana's blog on May 11, 2010.
The Kate Shugak stories by Dana Stabenow.
Originally posted on Diana's blog on April 27, 2010.
Christopher Brookmyre, author of PANDAEMONIUM and other books.
Originally posted on Diana's blog on March 6, 2010.
I thought that when recommending books, when possible, I might include a small bit of text so as to give a taste of an author's style (NB: An author's works are copyrighted, but quoting a short passage for review purposes is considered "fair use").
Enjoy!
-Diana
---
This page was last updated on Sunday, March 15, 2020, at 6:20 p.m. (Pacific Time), by Diana's Webmistress.