---
About The Poisoned Pen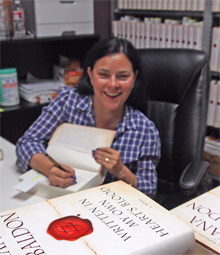 The Poisoned Pen is my local independent bookshop.  They carry all of my books, in all formats currently in print (hardcover, trade paperback, mass-market paperback, audiobook, U.S. and U.K. editions, plus some miscellaneous foreign-language editions), all the time. And the Pen ships anywhere in the world. <g>
I normally go by the store a couple of times a month, both to buy books for reading (it's a great store; mysteries are their specialty, but they carry a number of other things, and have a specialty in signed first editions, too), and to sign my books that people have ordered.
---
Virtual Live Event with John Sayres on March 2…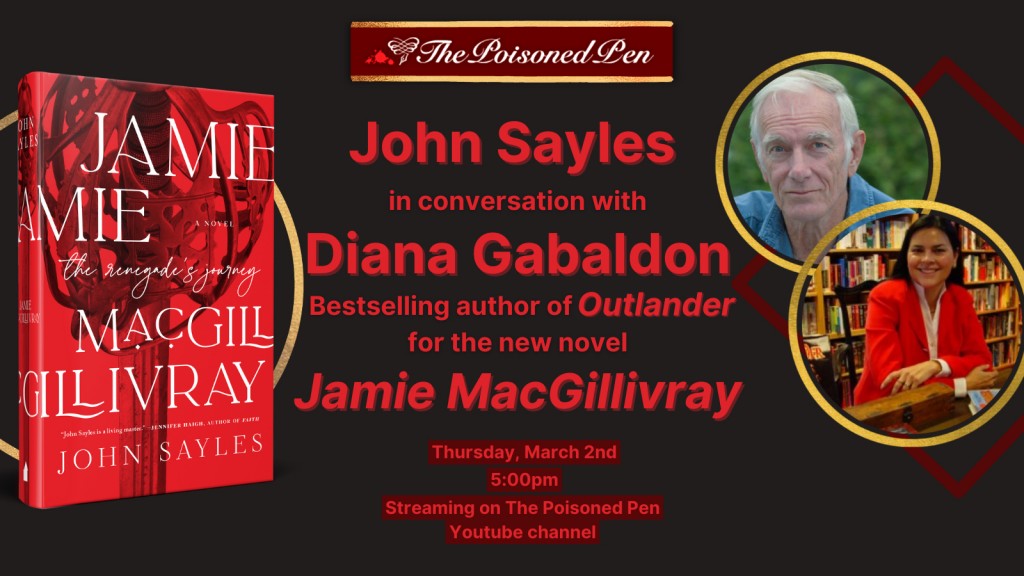 On March 2, I'll be chatting with John Sayres about his new book, JAMIE MACGILLIVRAY. This live event will be streamed by The Poisoned Pen Bookstore. Please see my Appearances webpage for more information.
---
Signed Copies of BEES Available From The Pen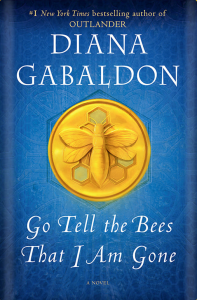 Would you like a signed copy of`my latest book, GO TELL THE BEES THAT I AM GONE? It is the ninth book in my Outlander series of major novels, and was published and released on November 23, 2021.
The Pen is offering the U.S. hardcover edition of BEES, signed by me.
Click here to order a signed copy of GO TELL THE BEES THAT I AM GONE from the Pen.
You pay the cover price of the novel plus mailing costs. The Pen ships anywhere in the world. There is no charge for my signature.
---
My Dedicated Page on the Pen's Website
The Poisoned Pen maintains an author webpage dedicated to my new books for sale on their store website, including copies signed by me:
https://store.poisonedpen.com/browse/diana-gabaldon
New, signed copies of my major OUTLANDER novels, the Lord John series, multi-author anthologies featuring short fiction that I have written, and both volumes of the OUTLANDISH COMPANION (U.S.A. editions) are available from the Poisoned Pen!
Order from the online store link above, or you may call or send email to the Pen to inquire about or to order a specific book. See the Pen's telephone and email contact information below. If you are visiting the Phoenix, Arizona, area, the Pen staff invites you to stop by to shop, too.
If you want your new books to be signed by me, be sure that the "signed" option is indicated during the Pen's online check-out procedure, or specify you would like it signed if ordering by telephone or email. Personalizations, such as "To Janet," are an available option on some books and merchandise (but not all). You do have to allow extra time for personalizations.
You pay the publisher's price for each book, plus shipping (postage). There is never an extra charge for my signature.
---
Worldwide Shipping Available
The Pen will ship to anywhere in the world! International shipping rates and procedures will apply. Contact the Poisoned Pen staff (see above) if you need more information.
---
May I Meet You When You Signs Books At the Pen?
No, sorry. During my routine, periodic signing sessions of new books, orders, and stock items for the Poisoned Pen, the public is not allowed (so I can get all of the orders signed).
Please check my official Appearances page for my schedule of upcoming events, including book signings, that are open to the public.
---
Contacting The Pen Staff
Please contact the Pen's friendly staff if you have a question, request, or need more information:
Email: sales@poisonedpen.com.
Poisoned Pen's Web Store Homepage: http://store.poisonedpen.com
Poisoned Pen's Home Page: http://poisonedpen.com
Phone:
Main: (480) 947-2974
Toll free: (888) 560-9919
FAX: (480) 945-1023
Street/Mailing Address:
The Poisoned Pen
4014 N. Goldwater Blvd., Suite 101
Scottsdale, AZ 85251
U.S.A.
---
Photo credit: At the top of the page, I am signing pre-ordered copies of WRITTEN IN MY OWN HEART'S BLOOD at the Poisoned Pen in June, 2014. Photo courtesy of Barbara Peters.
This page was last updated on Saturday, February 22, 2023, at 3:00 a.m. (Central Time) by Diana Gabaldon or Diana's Webmistress.
---