---
Book Ten (as yet untitled) will be the tenth major novel in my Outlander series of novels.
It will follow GO TELL THE BEES THAT I AM GONE, the ninth major novel featuring the story of Claire and Jamie, which was first published on November 23, 2021.
Book Ten might be the last of my Outlander novels which feature Jamie Fraser and Claire Beauchamp Randall Fraser. Or it may not! I don't know yet but will be sure to let you know when I do.
News and information about this new book will be posted here as it becomes available. Please bookmark this webpage and check back periodically.
Excerpts ("Daily Lines") from Book Ten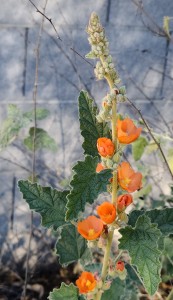 For Excerpts (aka "Daily Lines") from this new novel, you will always be able to access them here.
Excerpts are listed on the right by temporary titles, which have something to do with that particular snippet. The temporary titles are NOT chapter titles in the new book, just quick references that my Webmistress creates to make them easier to find.
Excerpts are listed in the order of oldest to newest.
When Will Book Ten Be Published?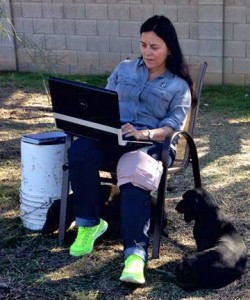 The question that I am asked most frequently is "When Will Your Next Book Be Published?" I am always glad that readers wish to read my next novel, but…
Sorry, I don't know when I will finish Book Ten, much less when it will be published. Perhaps about three to five years after BEES was published in 2021, as a very rough guess. Maybe more. It takes a long time to write an 800-page novel and also do all the historical and other background research that is required.
If you are curious about my writing process, please see:
"My Writing Process," a blog post I wrote in March, 2016.
"Want To Watch Me Write? (Preview)," a blog post of mine from September, 2016.
My Writer's Corner webpage has links to the above two blog entries and other information about being an author. It is under the Resources Menu on my official website, and a good one to bookmark if you are interested in my creative process.
Thank you, dear readers!
-Diana
---
The image of Claire (actor Catriona Balfe) and Jamie (actor Sam Heughan) from the Starz Outlander tv series.
The image of me working on my writing in my back yard was taken by my husband, Doug.
This page was last updated on Sunday, October 1, 2023 at 3:07 a.m. (Central Time) by Diana Herself or Diana's Webmistress.