---
These are links to Interesting Stuff, Useful Sites, and Other People's Blogs  that have something to do with my books, and might be interesting.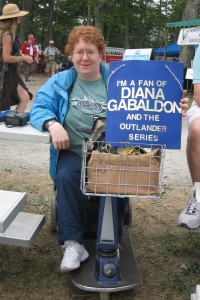 Here is the Compuserve Books and Writers Community.  This has been my primary online hang-out for the last twenty-five years, and the owner has been kind enough to give me my own "Diana Gabaldon" folder for the last several years.   This is where you'd find the most in-depth discussions of my novels (last time I looked, there were roughly 3500 messages regarding What Happened between Claire and Lord John at the end of ECHO, alone), and where you can ask me questions; I'm there most days, except when on the road or in the Final Frenzy of finishing a book.   To the left of the Home page you'll see a list of folders–these are the sections of this Forum.  One of them is labeled "Diana Gabaldon"–but do explore the others, too.  (I often put things in the "Research and Craft" folder–where we discuss the craft of writing, as well as asking (and answering) questions about how long it takes a dead body to decay at the bottom of a lake, when peppermint candy was invented, and how to blow something up with turpentine and gun-powder.)  [The photo at right is of Karen Henry, the irreplaceable "Czarina of Traffic," who manages all of the threads, topics, and general chaos in the Diana Gabaldon folder.  This photo was taken at a Highland Games, where she was meeting a number of other Forumites who didn't know each other by sight.]

Outlandish Covers – This is a German site, run by Carmen of "Club Gabaldonia," and has the most complete listing/showing of International Covers, I think.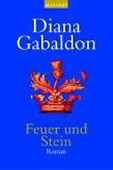 Ladies of Lallybroch Cover Gallery – less inclusive, but a lot of covers, very beautifully displayed!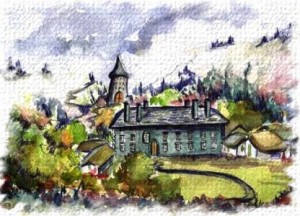 Ladies of Lallybroch – main site – This is perhaps the largest (and certainly the oldest) of the fan-sites.  It's a huge international site, with a number of separate boards (Book discussions, Social networking, Jokes, etc.), and a welcoming community.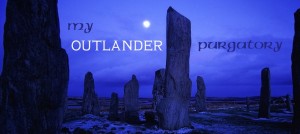 My Outlander Purgatory – a video blog/discussion site, run by Carol and Tracey, and Utterly Hilarious.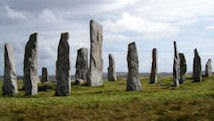 Outlandish Observations – a beautifully done, entertaining blog run by Karen Henry ("Czarina of Traffic" on the Compuserve Books and Writers "Diana Gabaldon" folder)


The Outlander Book Club – a discussion forum, that provides–among other things–a useful Timeline of events in the books.
And last but not least, the Backman Homepage.  This site belongs to a couple of Finnish fans, who have a section on it devoted to my books.  Jari Backman is one of those valuable detail-oriented people, and is the person I always ask when I can't remember how old one of my characters is. {g}