---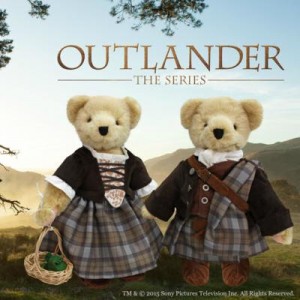 Looking for a special holiday gift, or treat for yourself? Consider the new OUTLANDER Bears ($50 each). Each bear purchased from the Poisoned Pen Bookstore includes a heart-shaped tag signed by author Diana Gabaldon ("pawtographed!"):
Order online or come visit them in person at The Poisoned Pen where they are guarding OUTLANDER books and other merchandise.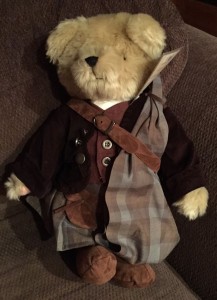 Click on the image at left for a closer look at the "Jamie" bear.
Autographed copies of the Official Outlander Coloring Book ($16.95) and all of the OUTLANDER books, Lord John series, and volumes of the OUTLANDISH COMPANION are available. Click here to view or order any item.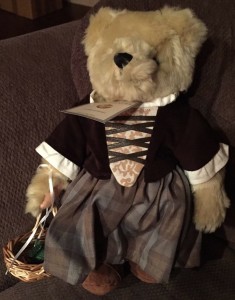 Click on the "Claire" bear at right to see it in more detail.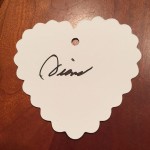 Worldwide shipping is available on all orders. Contact the Poisoned Pen for more information: sales@poisonedpen.com. Call the Pen: (480) 947-2974. Toll-free: (888) 560-9919 (U.S.A.)
Click here for more information on autographed copies of Diana's books from the Poisoned Pen.
-The Staff of the Poisoned Pen Bookstore
---
This page was last updated on Saturday, December 5, 2015, at 2:00 p.m. by Loretta, Diana's Webmaster.