---
Note: This page is temporarily under construction. Please check back tomorrow, as I'm working to get it done by then. Thanks. -Diana's Webmistress.
Over the years I've shared some of my favorite family recipes for holidays and other special occasions in blog entries, on social media, etc. For those who are interested in trying them, here they are accessible and easy to find, in one place. From my family to yours…
—Diana
---
Christmas Enchiladas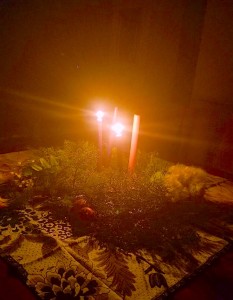 So—Christmas is coming and the goose is getting fat (and probably not only the goose…)—what-all do you make, special for Christmas? I make enchiladas, machaca tacos—from the Hispanic side of my family—and Christmas Fudge (from the English/German side).
Click here for my enchiladas recipe. Make them with cheese, or fillings of your choice.
---
Machaca
Here's another bit of traditional Mexican (New Mexican) food… my family's recipe for Machaca.
It ain't Taco Bell, baby…
Developed by Mexican peasants faced with the prospect of eating elderly goat, stringy rabbit, or the leftover remnants of the village cow, machaca is a way of rendering any cut of meat both edible and tasty. And it makes great tacos!
---
New Year's (or Christmas) Green Chile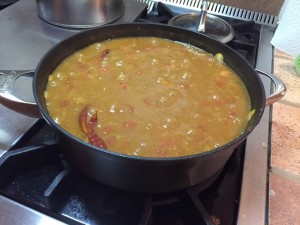 What do you want to eat on New Year's Day? Well, if you ask a Scot what the ideal breakfast is, to follow a proper Hogmanay piss-up, it's a sausage square or bacon butty, washed down with a can of Irn-Bru.
If you ask a New Mexican, though… it's green chile, with eggs, beans, tortillas, or all three.
Click here for my father's green chile recipe, which I watched him make hundreds of times. He never wrote down the recipe, but it's a fairly easy dish—and it's one that gets better with standing, so good to make it the day or night before.
---
My Addictive Birthday Dish: Garlic Pinenut Chicken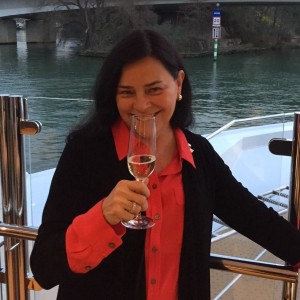 One year someone asked what I planned to do for my birthday on Wednesday, January 11: to which I replied, "I'm going to make garlic pinenut chicken and eat ALL of it!"
A few people wanted the recipe for that, so… here you go!
(Personally, I find this addictive, but not everybody likes garlic and pinenuts as much as I do.)
---
This page was created on Tuesday, January 3, 2023 at noon (Central Time).