---
Social Media Hashtags: #DailyLines #GoTELLTheBEESThatIAmGONE, #BookNine, #goingVERYwellthankyou, #thatdoesn'tmeanitsgoingFASTmindyou, #justverywell, #[plot]meansIknowwhathappenstherebutyouarentsupposedto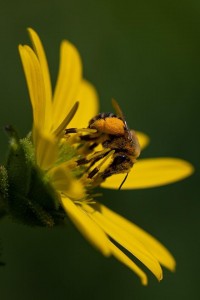 [date]
Fraser's Ridge, North Carolina
Dear Lord John—
I'm back. Though I suppose I should say "I have returned!"—more dramatic, you know? I'm smiling as I write this, imagining you saying something about how lack of drama is not one of my failings. Yours either, my friend.
We—my husband, Roger, and our two children, Jeremiah (Jem) and Amanda (Mandy)—have taken up residence on Fraser's Ridge. (Though it's more like the residence is taking up existence around us; my father is building his own fortress.) We'll be here for the foreseeable future, though I know better than most people just how little one can foresee of the future. We'll leave the details until I see you again.
…
[Plot]
…
Mama says you will know perfectly well why I'm writing to you about Denzell Hunter, rather than she doing it. Da says no one needs to write to you, as Dr. Hunter's wife will surely have written to her father (your brother, if I have things straight?) already, but I agree with Mama that it's better to write, just in case [plot].
All my best to you and your family—and do please give my best to your son William. I look forward to meeting him—and you, of course!—again.
(Does one sign a letter "our most obedient, humble, etc." if one is a woman? Surely not….)
Yours truly,
Brianna Randall Fraser MacKenzie (Mrs.)
---
Return to my webpage for GO TELL THE BEES THAT I AM GONE.
---
Thank you for the delightful bee! Photographed by Lacey Fulton; sent to me by Debbie DePietro Schaffer.
As stated in the hashtags above, "[plot]" means I know what goes there but you aren't supposed to.
Copyright © by Diana Gabaldon. All rights reserved.
Please do NOT copy all or part of this text, or any of my Daily Lines (aka Excerpts), and post them elsewhere. Instead, please refer others to this website, and copy and share ONLY the URL of this excerpt:
http://www.dianagabaldon.com/books/outlander-series/book-nine-outlander-series/letter-to-lord-john/
Thank you!
-Diana
This excerpt (aka "Daily Lines") was also posted on my official Facebook page on August 3, 2018. This page was last updated on Thursday, September 6, 2018 at 9:35 p.m. by Diana's Webmistress.