---
I get a lot of questions about what "inspired" this or that element/incident/character in my books. Occasionally, there will actually be some concrete kernel—like a historical description of some fascinating object or incident—but more often, Stuff just comes along as I think and work, or floats silently to the top of the murky pools in my mind.
I tend to hover by my bookshelves while thinking—sometimes a book wants to come into my hand, sometimes I'm actually looking for something—but just as often, it's the little objects sitting on the bookshelves that serve as an aid to thought. There are a lot of different things on my shelves, but the third bay seems to have more stones and natural items than the others. Thought you might enjoy a look… (Click on images to access a larger version.)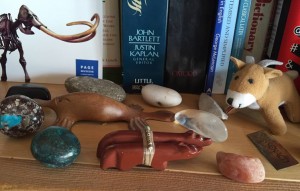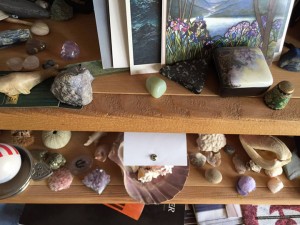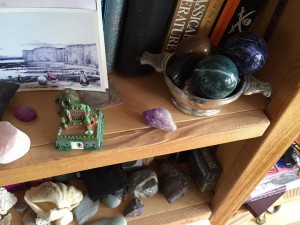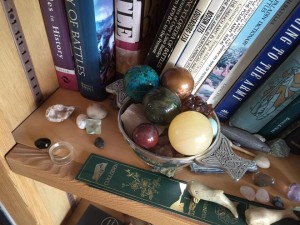 See more of my bookshelves from an earlier blog…
This blog entry was also posted on on my Facebook page on September 3, 2015.