---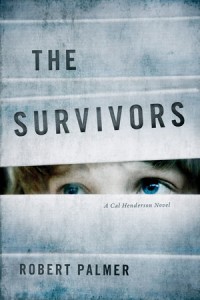 I'm pleased and proud to recommend a new book to you: THE SURVIVORS, my brother-in-law's debut novel in a new series starring psychologist Cal Henderson.
When Cal Henderson was a child, his mother waved to him from the backyard one summer day, then shot herself. Cal, reasonably enough, went and hid under the bed. When he's eventually rescued, he finds that before shooting herself, his mother had killed his father and his two older brothers, and seriously wounded Scottie, the friend who had been visiting Cal. What happened? And why did it not happen to Cal? Paralyzed by survivor's guilt, the boy tries to forget and go on with what's left of his life.
Twenty-five years later, Cal's life looks solid. He's a successful psychologist, practicing in Washington, DC, and skilled at working with people who lie for a living. Following the traumatic events of his childhood, he was adopted, took his adoptive family's name, and has mostly moved on from his own family's tragedy—suffering only the occasional blackout when something triggers a suppressed memory of that summer day.
But one day his childhood friend Scottie appears suddenly in Cal's office, insisting that there must be answers to Cal's family mystery, and that he and Cal must find them. The FBI wants a few answers, too—from Scottie. It's an intriguing mystery/thriller that works out on three levels: what happened…and why. And what has it done to the two survivors? And of course, there's a final question to be answered: will either of them survive—this?
I hope you'll enjoy it!
Buy links: