---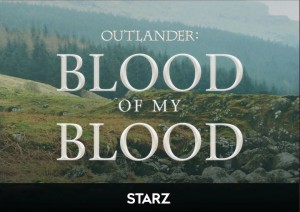 So…. we got news!
OUTLANDER, SEASON 8 is greenlit!
and,
so is the OUTLANDER PREQUEL (BLOOD OF MY BLOOD)!
Let there be rejoicing!!!
Season 8 – Ten Episodes
The Starz Outlander TV series has been renewed for Season 8. Ten episodes will be produced in this final season.
Click to watch the announcement video on Youtube in a new browser window.
What About Season 7?
Season 7 of Outlander is currently in production, and will have 16 episodes in total. It is slated to premiere in the summer of 2023, and is based on AN ECHO IN THE BONE, the seventh in my Outlander series of major novels.
Prequel: The Story of Jamie's Parents
Starz has also greenlit a prequel series to the current Outlander TV show today. "Outlander: Blood of My Blood" will tell the story of Jamie's parents, Brian Fraser and Ellen MacKenzie. I will serve as a consulting producer.
Read the first excerpt from my prequel novel about Brian and Ellen.
Matthew B. Roberts will be the executive producer and write episodes for "Outlander: Blood of my Blood," along with Ronald D. Moore and Maril Davis of Tall Ship Productions. Roberts will also serve as the showrunner.
The Outlander TV series is produced by Tall Ship Productions, Left Bank Pictures and Story Mining & Supply Company, in association with Sony Pictures Television.
Stay tuned…
-Diana