---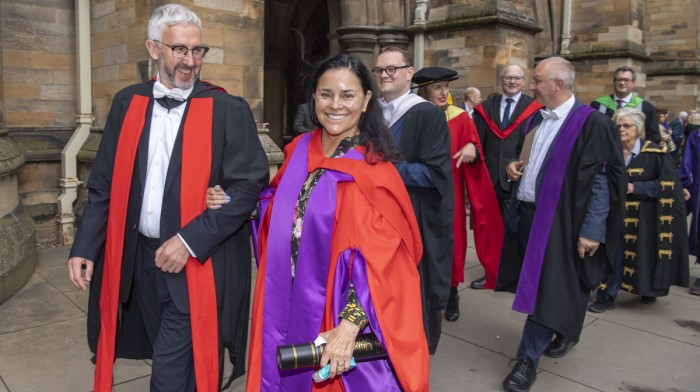 MANY thanks to the University of Glasgow for so kindly awarding me an honorary Doctor of Letters degree at their Commencement ceremonies on June 28!
It was a wonderful occasion, and great to become a small part of such an ancient and estimable academic community.
-Diana
---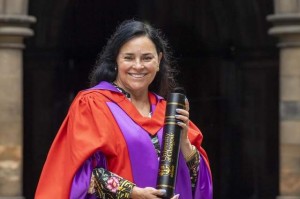 An article by Alison Campsie in The Scotsman reported:
The historical fiction writer, Diana Gabaldon, who has had runaway global success with her Outlander series partly set in the Highlands, received a Doctorate of Letters from Glasgow University at a ceremony on Tuesday afternoon, June 28, 2022.
Dr. Gabaldon, who also has a science Ph,D., said having her novels, which revolve around the fate of a Highland Jacobite and his English wife, meant a great deal.
The writer said: "I'm very honoured to have been awarded this degree, particularly from such an ancient and venerable institution. It means a great deal to me, to have my work, which is based on Scottish history, recognised by one of the foremost academic institutions of Scotland."
Dr. Gabaldon added: "I occasionally have had rather silly people ask if I don't feel I am committing cultural appropriation by using Scottish history as the background (and a good bit of the plot) of my novels.
"To which I reply that I actually think the Scots have appropriated me, which is very nice of them."
<g>