---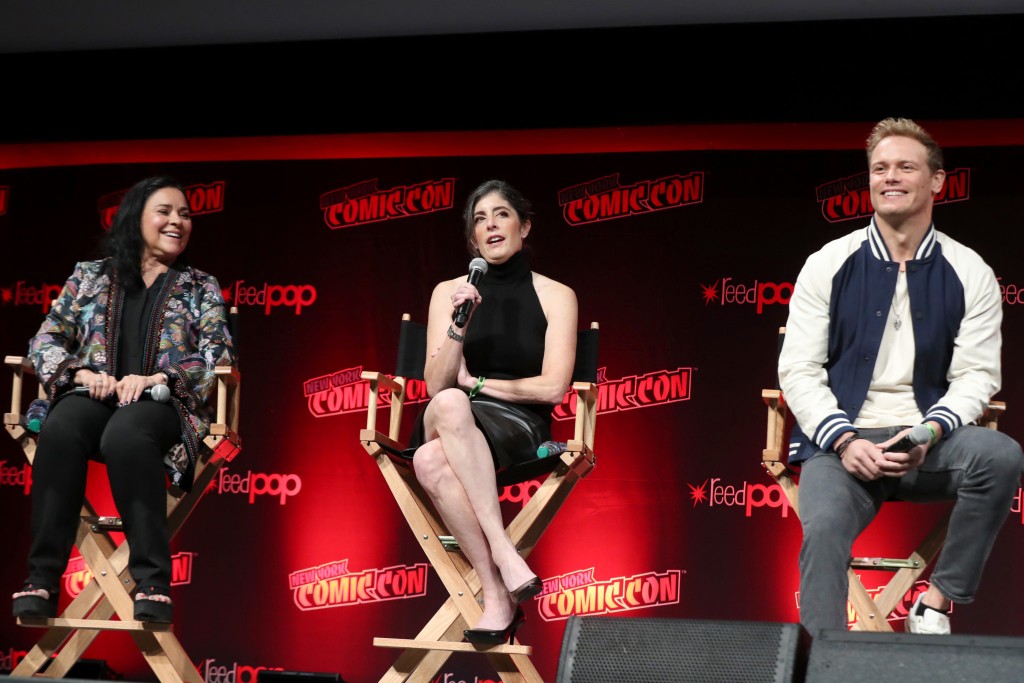 Left to right: Myself, Maril Davis, and Sam Heughan at NYCC on October 9. (Image Credit: Bennett Raglin/Getty Images for ReedPop)
I had a great time at New York Comic Con (NYCC) in the Big Apple on October 9!
An exciting new trailer for Season Six of the Starz Outlander TV series was unveiled during a special Outlander panel discussion with Maril Davis (executive producer), Sam Heughan (the actor who portrays Jamie Fraser) and myself in person. Joining us virtually were stars Caitriona Balfe, Sophie Skelton, Lauren Lyle, Cesar Domboy, and John Bell. Please scroll down to view the new trailer.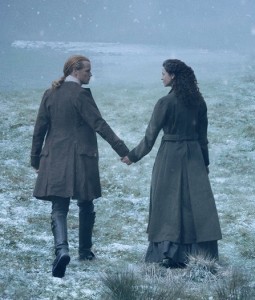 New tidbits about the TV series discussed included:
Come What May… New graphic art for season six was released at NYCC (see below and at right). It features snow, which is appropriate since these new episodes are based on A BREATH OF SNOW AND ASHES, the sixth book in my OUTLANDER series of major novels.
"They're such a weird little family,' Sam Heughan teased about the Christie family joining the show. If you've read my books, you know that the trio will be causing trouble in North Carolina.
Season Six of the Outlander TV series will be released by STARZ in early 2022. Season Seven will begin filming next year with a future release date to be announced. And,
Check out the article by TV Insider for more of what was discussed at this panel.
Here is the new Season Six trailer released at NYCC:
If you are having difficulty viewing the trailer above, click here to view it on the Starz website.
The Outlander TV series is produced by the STARZ network, and is based on my OUTLANDER series of novels. It is shown in the U.S.A. on the STARZ network, and on multiple cable and streaming channels around the globe.
---
Links and References:
---
'Come What May'
Below is a new Season Six graphic for Outlander released by STARZ earlier this month at NYCC. Click on it to view the full-sized image.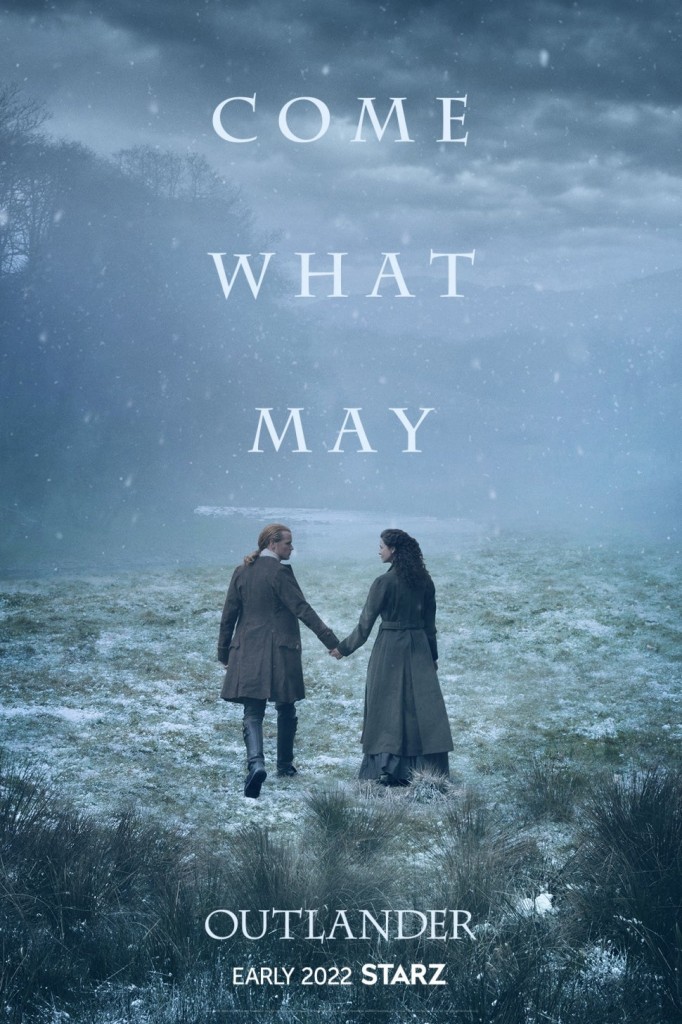 ---
GO TELL THE BEES THAT I AM GONE, the ninth book in my OUTLANDER series of major novels, will be released in the U.S.A., Canada, the U.K., and Germany on November 23, 2021 or soon after.