---
In her TV cameo, Diana speaks several lines written especially for her and may appear in one of the episodes. The Outlander series will probably debut some time this summer (in the U.S.) on the Starz Network. (Contrary to previous reports, Starz has not finalized a date or specific month for the premiere of the series.)
Below, Diana has her hair and make-up done on the set in Scotland, preparing for the filming of her cameo, in early February, 2014: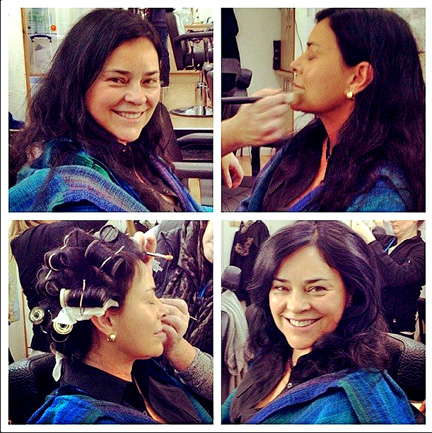 ---

Back | Next Image
---
Go to Diana's Outlander TV Series News page.
---
This page was last updated on Monday, February 24 at 5:08 p.m. (PST).
Image credit: Starz.