---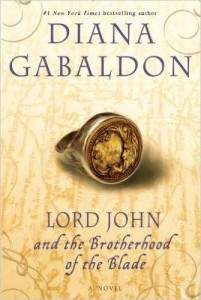 Good news for German fans!
We changed German publishers last year, which caused a slight lag in the publication of some books, with the previous publisher no longer publishing one title and the new publisher not yet having released it again. But now LORD JOHN AND THE BROTHERHOOD OF THE BLADE (I don't recall the German title, but I'm not looking it up, because I don't like it and hope to persuade them to change it) is about to be released as an ebook again! It will also be released in a new print version, but that will happen a little later.
We've had a lot of inquiries about it from readers, so I'm very pleased to be able to tell you that the new ebook (by Droemer-Knaur) will be released in April—hope you enjoy it!