---
A Big Honor
September 14, 2018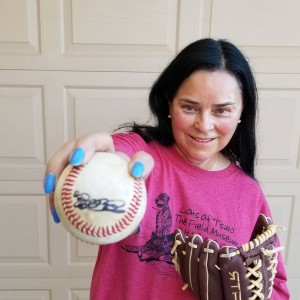 Life gets weirder by the minute—but in a GOOD way! Today I was honored to throw the first pitch at the Yankees game. (They beat the Toronto Blue Jays 11 to 0 in Yankee Stadium in the Bronx.)
Thanks, Yankees! It was the thrill of a lifetime!
From the celebratory wine:
"Growing up in distant Arizona, without a hometown team to follow, young Diana dreamed of one day playing for the Yankees. As the years passed, she dabbled in different fields: marine biology, zoology, hoping the phone would ring. Finally, with the playoffs in sight, Gabaldon was called up to anchor the bullpen. Joined by family and friends, Diana tossed out the first pitch for the New York Yankees."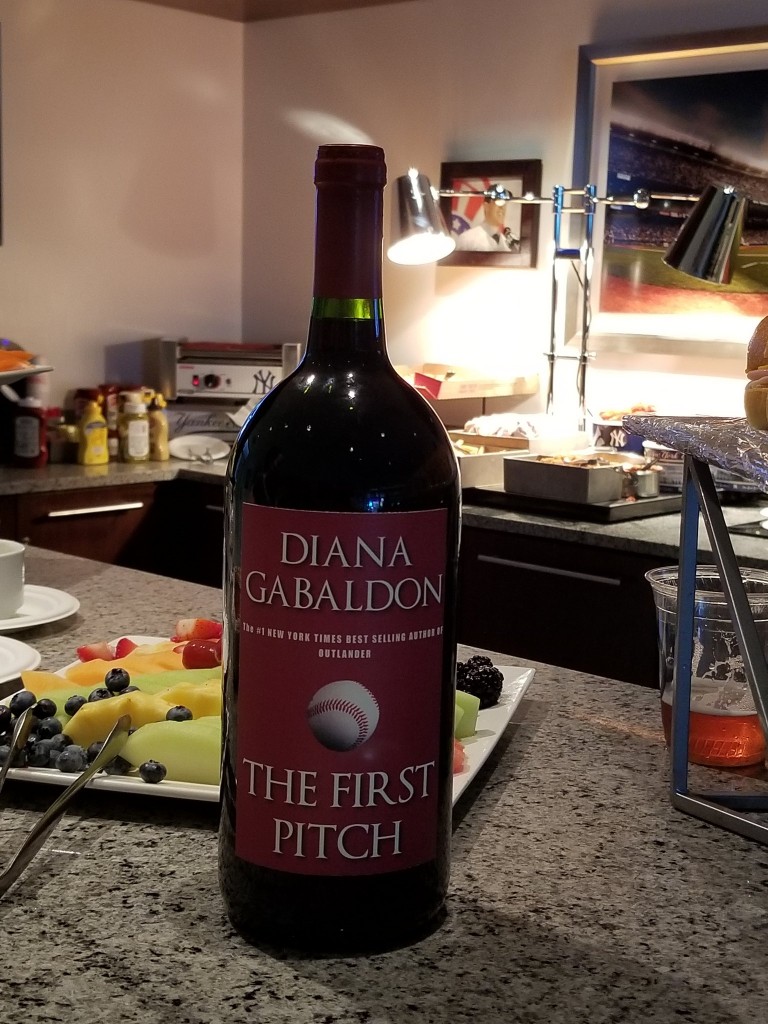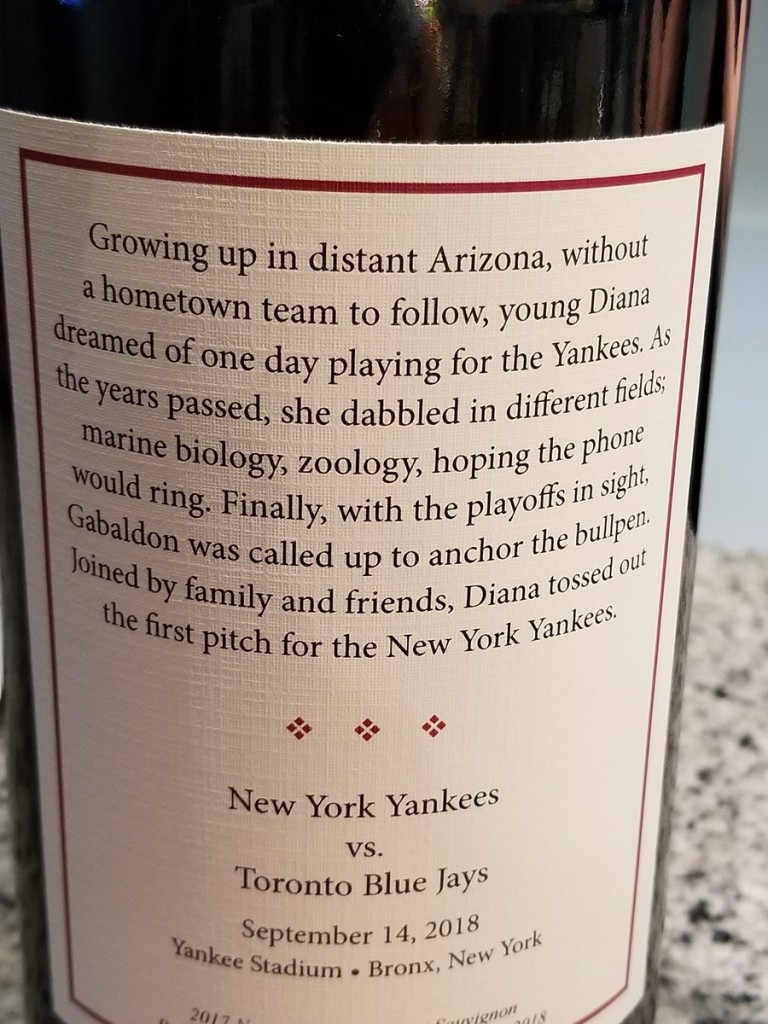 ---
Photos on this blog post by Diana Gabaldon and her husband, Doug.