---
The Poisoned Pen Bookstore in Scottsdale, Arizona, is organizing two upcoming events:
Sat., Nov. 5 Launch Party – THE HIGHWAY KIND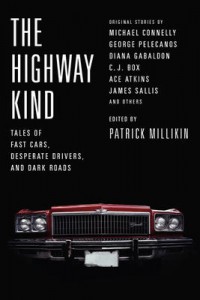 I'll be signing this new anthology, THE HIGHWAY KIND, Tales of Fast Cars, Desperate Drivers, and Dark Roads, along with authors C.J. Box, Gary Phillips, and James Sallis, at a release party on Saturday, November 5, 2016 at 7:00 p.m. at The Poisoned Pen Bookstore, 4014 N Goldwater Blvd #101, in Scottsdale, Arizona 85251.
Edited by the Poisoned Pen's own Patrick Millikin, THE HIGHWAY KIND contains NEW original short stories by Michael Connelly, George Pelecanos, C. J. Box, Ace Atkins, and myself. This book is also presigned by Michael Connelly, and Patrick Millikin. Authors also in attendance, but not signing the book, will be Hank Phillippi Ryan and Linwood Barclay.
The event is free and open to the public. No tickets are required.
My other titles will be available at the Pen for purchase at this event. (And yes, I will sign other books, too—but the store requests that I only sign books bought from the Poisoned Pen—this is a way to help them stay in business as an independent bookstore—and one that does more author events than any other store in the world!)
More detailed information is on this and other events are listed on my official Appearances page.
---
Thursday, Nov. 10 Launch Party With Tara Bennett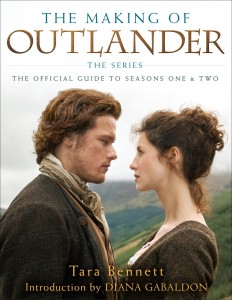 I'll also be at a launch party celebrating the new book, THE MAKING OF OUTLANDER, SEASONS ONE AND TWO, on Thursday, November 10th, at 7 p.m., with Tara Bennett (who actually wrote and assembled this lovely book) at the Hilton Resort, 6333 N Scottsdale Road, in Scottsdale, Arizona 85250.
(I wrote the Foreword to THE MAKING OF OUTLANDER, is how I get in on it. I'm also in it, here and there.) This book has lots of great behind-the-scenes details on the making of the STARZ Outlander series.
Plenty of copies of this book will be available for purchase at the event ($50), pre-signed by Tara Bennett and myself. If you purchased your book already from the Pen, please bring your receipt.
If you want a personalization written by me or Tara in your copy of this new book, such as "To [Yourname]," there will be a special signing line. One personal book from home not purchased at the Pen is allowed in the special signing line in addition to the book purchased from the Pen. (If you purchased your copy in advance from the Pen, please bring your receipt.)
This event is free and open to the public. No tickets are required. Free valet parking and a cash bar are offered by the Hilton. Doors will open at 6 p.m.
More detailed information is on this and other events are on my Appearances page.
I look forward to seeing you!
---
BTS Photos From Maril
For those who might like a special peek inside THE MAKING OF OUTLANDER book—here are five behind-the-scenes photos with comments from Maril Davis:
http://www.ew.com/article/2016/10/17/making-of-outlander-photos-maril-davis
---
"Virgins" Novella In Hardcover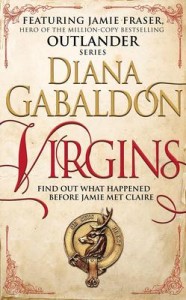 Some time in November, copies of "Virgins" (Century $26), an Outlander novella, will arrive at the Poisoned Pen. Each copy will be signed by me. (There will not be a launch party for this book.)
The Pen suggests that you order your copy of "Virgins" soon to avoid disappointment. Note that added inscriptions besides my signature must be limited to no more than five words and cannot be guaranteed.
This special edition of my VIRGINS novella as a standalone hardback book is an international edition printed only in the U.K., and is not available through the usual sources in the U.S.A. "Virgins" originally appeared in the DANGEROUS WOMEN anthology edited by George R.R. Martin and Gardner Dozois.)
The Poisoned Pen carries all of my books (U.S. versions), and they ship anywhere in the world.
---
More Information:
If you have questions about the November 5th and 10th events or about ordering signed copies of these new books by mail, please contact the staff of the Poisoned Pen:
Phone: (480) 947-2974
Toll free: (888) 560-9919
Email: mailto:sales@poisonedpen.com
---