---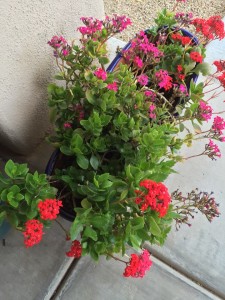 I won't, alas, be with the Starz gang in New York this week for the premiere of Season Two (of the Outlander TV series) and the Tartan Week festivities.
I have a family member undergoing surgery on Monday, April 4, and need to be there.
So— have a great time if you will be in New York City, and enjoy the new episode of the Outlander TV show on April 9 (it's fabulous!).
And if y'all have a moment, any prayers or good thoughts would be appreciated!
-Diana
---
Details of This Week's New York City Events (New!)
My Webmistress has compiled a list for you of events from April 4th through the 9th to celebrate the broadcast premiere of Season 2 of Outlander, including red carpet events and panel discussions (featuring the cast and crew of Outlander), Tartan Week, and finally the broadcast premiere of Season 2 on April 9!
You can participate in events this week LIVE via the Facebook, Twitter, and the web! Or in person if you are in NYC! Click here for more information!
---
Tartan Week in New York City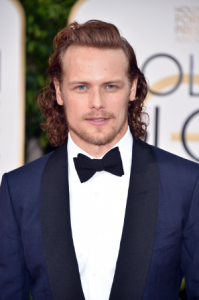 New York's Tartan Week will run from April 2nd to the 10th in New York City and includes a diverse range of events, from the Scotland Run through Central Park, to lunch-time concerts, business seminars, a Pre-Parade Ceilidh and much more. Check out the Tartan Week website:
Scottish actor Sam Heughan, star of the Starz Outlander TV series (and plays main character Jamie Fraser) will be the Grand Marshal of the New York Tartan Day parade on Saturday, April 9. Beginning at 2 p.m., bands, Pipers, Dancers, and Clans from Scotland throughout the United States and Canada are joining the Parade along with dozens of Scottish and West Highland Terriers.
"As Grand Marshal of the New York Tartan Day parade 2016," Sam said, "I am honored and proud to serve the city and its ancestral ties. I love the city, the people, and the vibe. Please join me in toasting all who live and visit there with a whisky and a toast!"
Heughan joins the illustrious alumni who have led the Parade, including Sir Sean Connery, Alan Cumming, Cliff Robertson, Brian Cox, Kevin McKidd, and most recently in 2015, fellow Outlander star Graham McTavish.
Note: A Ceilidh ("kay-lee") is a social event at which there is Scottish or Irish folk music and singing, traditional dancing, and storytelling.
Link: "Outlander" Star Sam Heughan Named Grand Marshal Of The 2016 NY Tartan Day Parade, by Kyle Dawson, for New York City Tartan Week.
---
This post originally appeared on my official Facebook page on April 1, 2016. Image at upper right is one of my flower boxes.
You are welcome to add your comment about this post. Please note that all comments are read and approved by me; depending on how crazy my schedule is, it may be a few days before your comment appears. Thanks!