---
My deepest thanks and gratitude to everyone for all their kind prayers and good wishes. The surgery (for a family member this week) looks to have been very successful, and we're all completely exhausted, but doing well!
---
Live Chat With USA Today on Thursday, April 7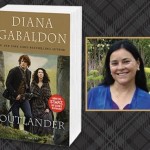 As one of the Season Two festivities (I suppose you can call it a festivity… maybe I'll have a dram of whisky while doing it, to insure being adequately festive), I'll be doing a live Q&A chat sponsored by USAToday, on Thursday, April 7th, at 7 p.m., Eastern Time, which is 4 p.m., Pacific Time. The link to the chat is here:
http://www.usatoday.com/story/life/books/2016/03/25/chat-live-author-diana-gabaldon/81959474/
The chat may only be viewed using a desktop browser. You may submit questions for me (for the Live Chat) in advance at the USA Today link above.
(Webmistress's Note: You can watch a replay of the Live Chat if you click on the link above.)
---

Season 2 Red Carpet Premiere In New York City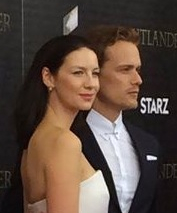 HUGE congratulations to the cast, crew, and production of OUTLANDER! I hear the advance Red Carpet premiere in New York City was wonderful, and I totally believe it. <g>
So… if you were there, what did you think? Did you have a good evening? And most importantly—did you enjoy the show? Add your comment to this blog post!
Note that I read and review all blog comments before they are posted. So it may take a day or two before your comment can be seen, depending on my schedule.
Remember that the U.S.A. broadcast premiere of Season 2 of the Outlander TV series is this Saturday, April 9, on Starz!
Click on any of the Red Carpet images to see a full-sized version…
---
List of Season 2 NYC Festivities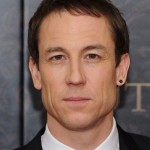 Here is a list of some Season 2 Premiere festivities in New York City this week:
http://www.dianagabaldon.com/other-projects/outlander-tv-series/s2-premiere-fests/
If you're not in New York, some can be viewed live (via web streaming) from anywhere, or you can participate using Twitter or Facebook!
---
Cast and crew image above, left to right: Tobias Menzies, Caitriona Balfe, Terry Dresbach, Ron D. Moore, Maril Davis, Sam Heughan. Image at lower right: Bear McCreary.
These announcements were also posted on my official Facebook page.