---
Some of the readers asked about our younger daughter's wedding on…er…"Penis Island" <cough>.
Jenny just sent me this beautiful photo, as she says it's her favorite one of their wedding, and it shows a good bit of the White Chapel at Mount Stuart, which a few people had mentioned. Thanks, Jenny! It was a wonderful day! (Click on the image to view a larger version.)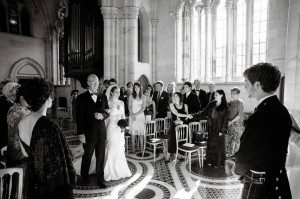 Also posted on my facebook page on August 26, 2015.