---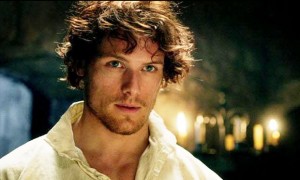 Congratulations!! Both to Sam and MOST OF ALL, to the fans who voted their fingers off!
"Sam Heughan has a special message for Outlander fans after Sci-Fi Champion win!"
Text from the article:
"Outlander fans have proven they are the most passionate, supportive and dedicated," says the star of the Scottish time travel drama, after racking up millions of votes in the RadioTimes.com tournament.
More information:
Also posted on my Facebook page on Wednesday, September 2, 2015.