---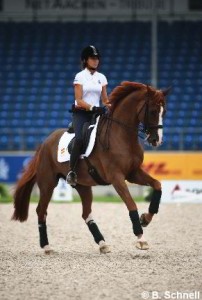 For those of you who like lovely horses, dressage, and sporting events—great photos from this year's Aachen events, by our lovely German translator, Barbara Schnell— who is a talented photojournalist when not translating the Outlander novels.
Well, she still is that, even when translating, but you don't get any photos until she's done and can go play with horses. The fact that she can go to Aachen and frolic with her lens means that…DRAGONFLY IN AMBER's new German translation is done! And I'm told it will be out November 2nd!)
http://www.schnellphoto-2.de/_gal/bschnell/s2015/s2015.html
Also posted on my Facebook page on August 21, 2015.